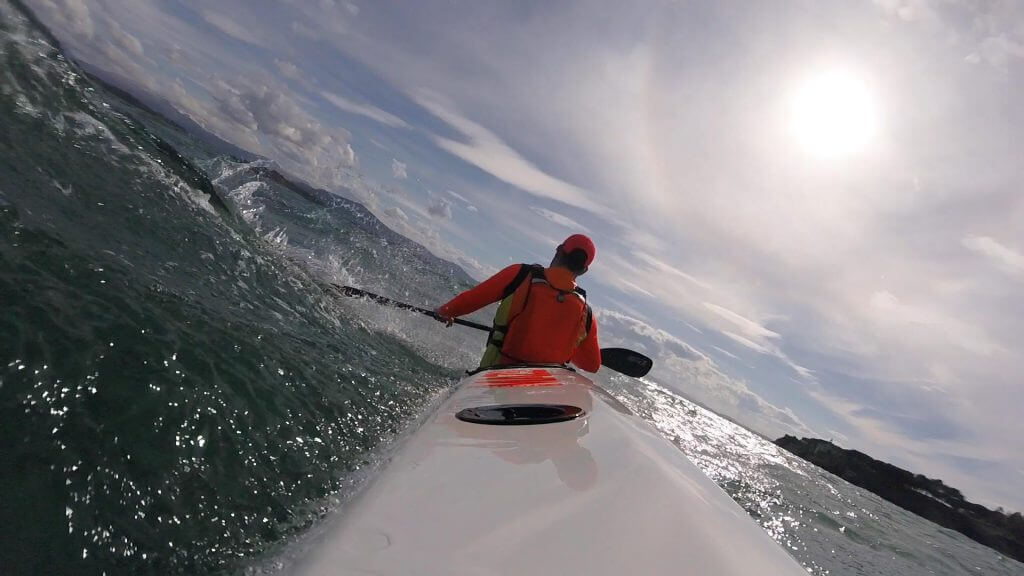 Hand made in Europe, the MAZU surfski range inherits the ELIO bloodline of Olympic and World Championship kayaking.
Those who try a Mazu will notice the acceleration and speed normally reserved for the Olympic Kayaking fraternity.
At one end of the scale the MAZU55 combines high performance, speed and ocean ability with a stable platform perfect for those starting in ocean paddling.
At the other end Mazu Pro Elite is like a thoroughbred racehorse, designed to take advantage of every ripple in the water and a serious weapon for those who have the skill to tame it.
The Mazu Fitness48 is an intermediate race winner and the Mazu 45 is for the advanced intermediate paddler and a stepping stone to Elite craft.
MAZU CHARACTERISTICS
Compared to other surfski's on the market, MAZU is typically shorter in length and lighter. This makes them more nimble in ocean conditions, able to take off on every run and turn with ease through the waves. The lighter weight makes them more responsive. The seating position is slightly forward and the foot position lower than the seat. Experienced paddlers will recognise the advantage of this for catching runs in the ocean, wash-riding in races, and long term comfort and less fatigue.
Arrange a test paddle today and see why so many competitive paddlers are choosing Elio.
Fibreglass sandwich with an epoxy vacuum system. Produced in one piece only inside.
Carbon/Glassfiber/PVC. Produced in one piece only inside in Epoxy vacuum system.
Honeycomb / PVC / Carbon and/or Carbon & Kevlar and/or Kevlar with an epoxy vacuum system
Website Managed
2019-12-17T03:35:16+11:00
Mazu's most stable surfski for two paddlers. Ideal for touring [...]
Website Managed
2018-11-01T06:05:12+11:00
MAZU PRO II The Mazu Double Pro - great [...]
Website Managed
2018-11-03T01:09:43+11:00
MAZU PRO ELITE The thinnest and longest individual surfski of [...]
Website Managed
2018-11-01T05:45:52+11:00
MAZU FITNESS The surfski for leisure and/or for those [...]